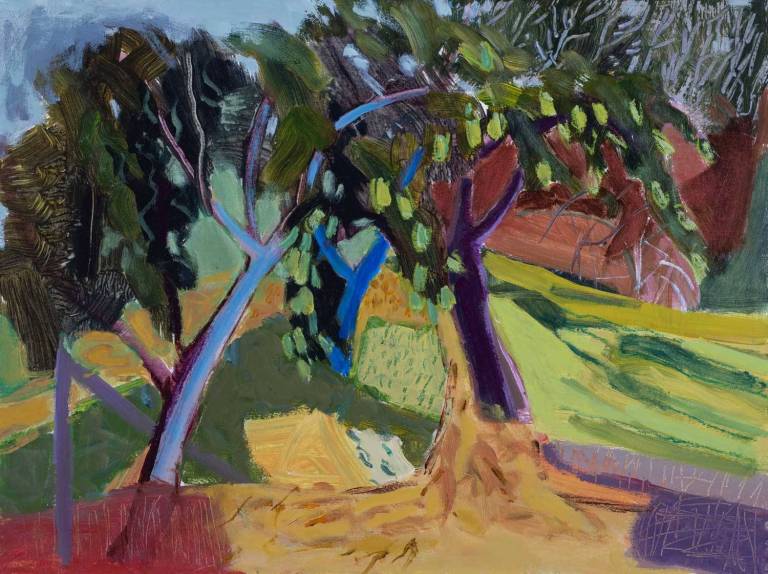 Suzanne comes from a Norfolk farming family and has grown up with an ingrained understanding of the ever-changing weather on the local landscape. Throughout Suzanne's work, there's a constant sense of the elements, whether it's a slight breeze in the reeds or a full-scale hoolie over the marsh, with her confident brush marks and sympathetic palette, Suzanne really encapsulates her landscape.
During her time at Harrogate School of Arts where she studied textiles, Suzanne's interest in colour grew, giving her a deeper understanding. She also studied art at Norwich City College and has attended courses at St. Ives School of Art in Cornwall.
Although painting has always been part of Suzanne's life, she moved to Cley ten years ago with the aim of becoming a professional, full-time artist. She has lived in other areas of outstanding natural beauty, including the edge of the North Yorkshire Moors and the Shropshire hills on the Welsh borders near Ludlow.
In Suzanne's own words, 'Every day is different; the intense light, clouds chasing across a vast sky, a storm out to sea, the tapestry of shadows playing across the marshes, not forgetting the panoramic views from the hills behind Cley and Wiveton."
Suzanne explains, "All of my paintings take me on a journey, sometimes changing direction completely: painting over previous work, looking at it, scratching back, reading and rereading shapes, angles and creating fresh harmonies and colour patterns. Other times I use quick brush strokes to inject energy of movement."