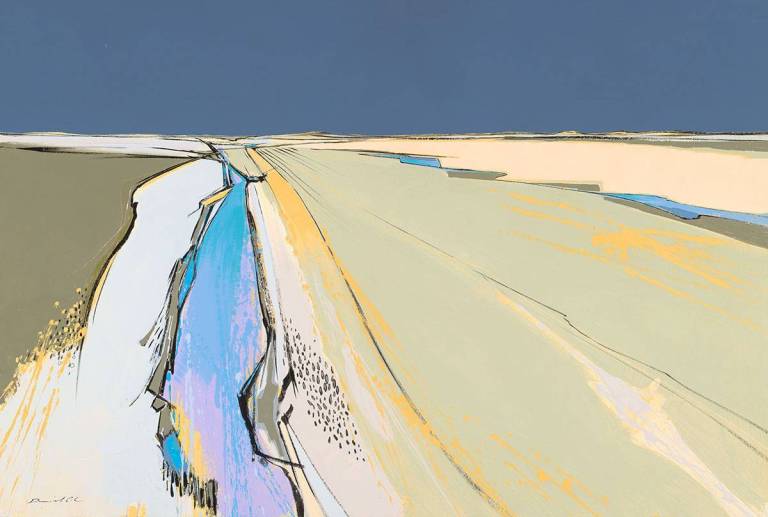 With Daniel's original paintings gaining in popularity, his new collection of limited edition prints are proving to be just as popular. Produced on archival paper using light-fast Giclée inks, with each print signed and editioned by the artist. We're constantly updating Daniel's print collection - so please contact us if you'd like to see new prints as they appear.

Cole has perfected his approach over the years to produce work that is unique in its ability to capture his passion and understanding of the environment, and combine it with an energetic foray into abstraction. His landscapes, sublime in their attention to natural detail, yet eye-catching in their dynamic line and colour, bridge an often difficult gap between the real and the fantastical.
Daniel is attracted to the light on the North Norfolk coast and is a regular guest at Pinkfoot from his native Cornwall. Here the vast open beach space, big skies, never-ending marsh and rising sand dunes all form the basis of his exciting and invigorating landscapes.