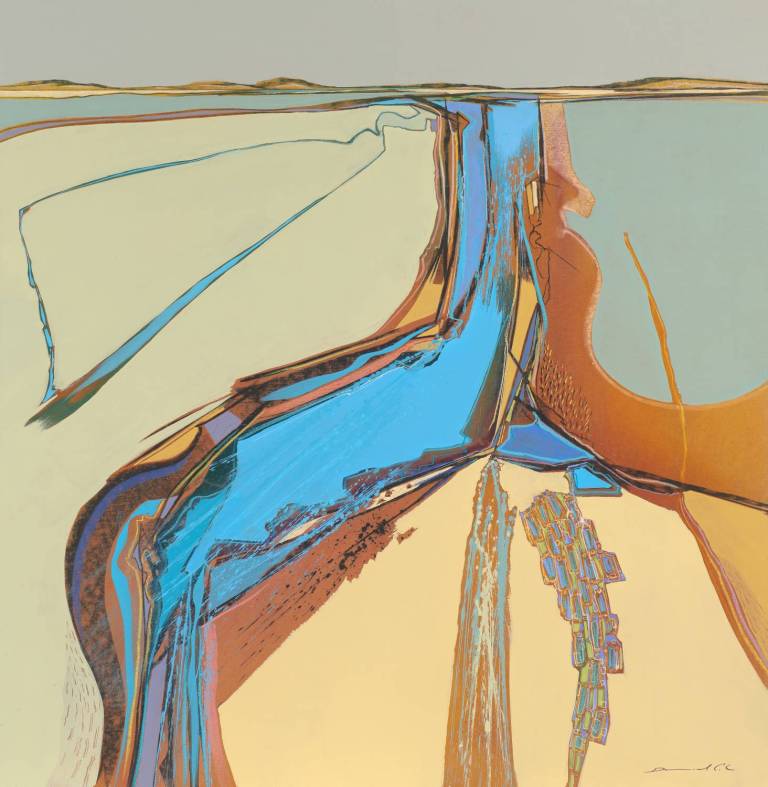 Cole has perfected his approach over the years to produce work that is unique in its ability to capture his passion and understanding of the environment, and combine it with an energetic foray into abstraction. His landscapes, sublime in their attention to natural detail, yet eye-catching in their dynamic line and colour, bridge an often difficult gap between the real and the fantastical.
Daniel is attracted to the light on the North Norfolk coast and is a regular guest at Pinkfoot from his native Cornwall. Here the vast open beach space, big skies, never-ending marsh and rising sand dunes all form the basis of his exciting and invigorating landscapes.
Birds still play an important role within Cole's landscapes, often flitting across the sky or perched delicately in the trees. His desire to give an impression of what is underneath the ground as well as what is above it lends a totality to his work, via his technique of applying paint across a textured and brightly coloured base layer and his focus on the effects of natural light. Cole uses a range of materials – among them, an etching needle – to create definition through incised line, whilst breaking through the surface of the painting to the vivid colour underneath. Referring to the accidental merging of layered colours as 'interference', Cole embraces this unplanned element within his work, using it to ensure that each square inch remains alive and fresh.