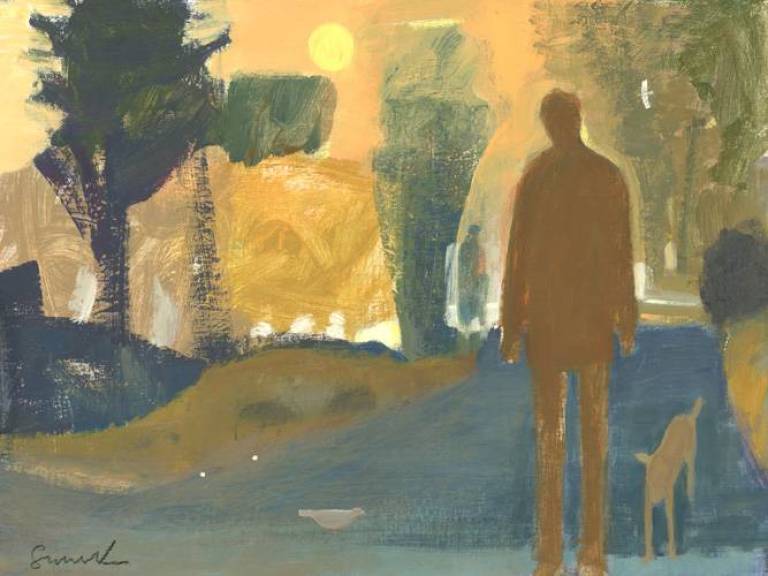 Carol is the latest artist to join Pinkfoot. We fell deeply for Carol's work after seeing just one painting; they have that effect. There's a dream-like narrative that connects directly to the viewer, whether it's a lone figure with dog walking in the landscape, a muntjac running for cover, or a visiting bird to the garden; these important moments for the artist are captured and documented.
Carol grew up in East Anglia as a member of a farming family, and the love of the natural world which she says has grown stronger as the years have passed.
"My paintings are not usually direct representations of a scene; they are mostly semi-abstract works that I use as a way of recording the aspect that remains uppermost in my memory. They evoke the sensation of a moment in time in a particular location. For me, they are more 'real' than a photograph.

I walk each day in the countryside around the Suffolk village in which I live. The familiar fields, woods, paths, animals and birds find their way into the work. I watch the light move across the landscape or through the trees, continually changing the colours and the atmosphere."