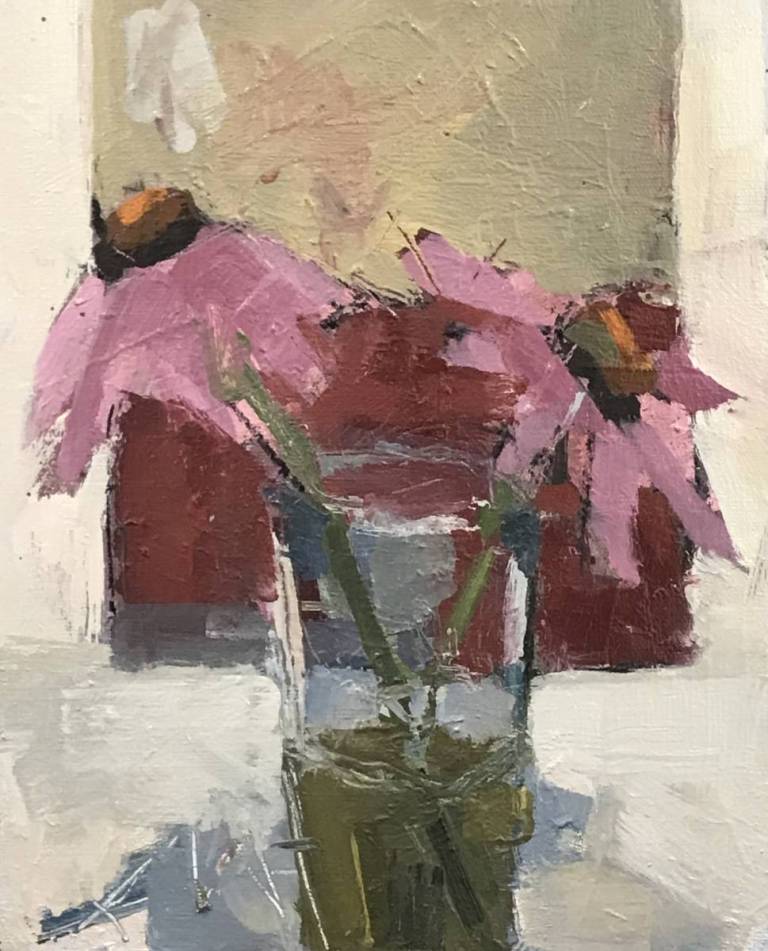 John Dobbs NEAC, SWLA. 
John's paintings capture the pure essence of the Natural World, often featuring the wildlife which he has seen on his travels. He has visited National Parks far and wide in order to gain an insight into the landscape, wildlife and spirit of a place. Born in Windsor in the early sixties, John trained as a draughtsman in electrical engineering before becoming a professional Artist in 2003. 
His works exhibit painterly brush marks, with a loose vitality, allowing the viewer to see through the lens of the Artist. John's paintings are a snapshot in time, capturing the environment and wildlife in fleeting glimpses within the natural world.   His paintings are sure to make a statement through his use of bold mark making, intense colour and masterly composition. 
John's paintings are created from life en plein air or back at home in his studio in Hertfordshire. Depending on the nature of his day, he will work from start to finish on one painting or in his studio over multiple sessions to create his finished piece.   John is a proud Associate Member of the Society of Wildlife Artists, and Member of The New English Art Club.