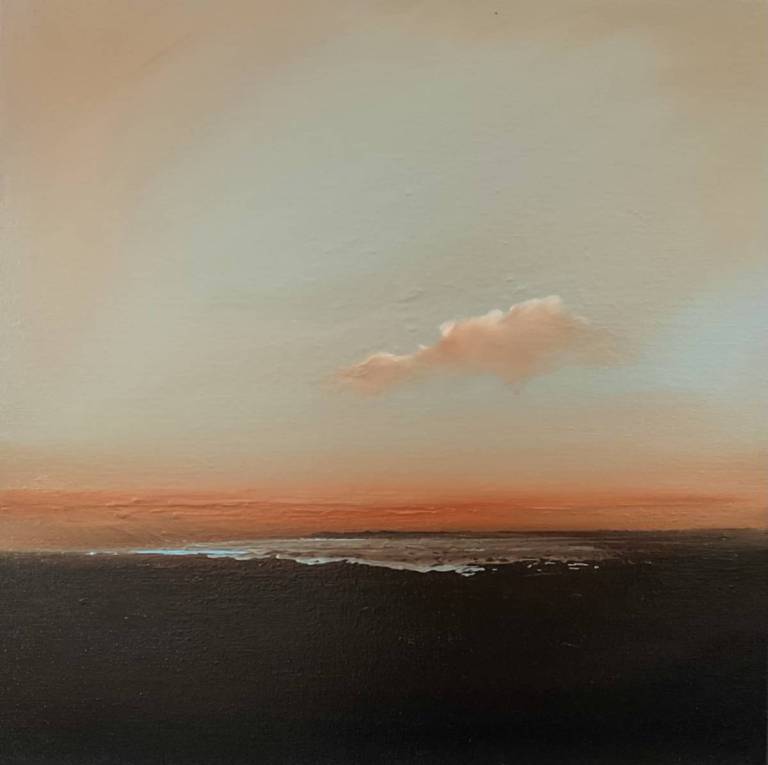 Contemporary Landscape Artist, Nicola Mosley spent her childhood growing up by the sea in Hong Kong, Malaysia and Sri Lanka. This early beach life has had an enormous influence on her work, inspiring a love of the coastline and a deep fascination with the horizon where sea meets sky. 
After many years of living abroad - Asia, France and the US - Nicola now paints from her studio in the UK overlooking Falmouth Harbour in Cornwall.
"Predominantly a painter of the coast I am constantly drawn to the horizon where sea meets sky or sea meets land, and by the special qualities of light and elemental weather, particularly of the wild and beautiful Cornish coastline where I live."
There is an emotive and mesmerising quality to Mosley's work. Whilst using multiple layers of oil glazes to achieve depth of light and colour and a palette knife for added texture and definition, the artist reduces the landscape to subtle minimal forms and asks the viewer to see an abstracted essence of land and sea. 
"The view from my studio allows me to see as far as the lighthouse at St Anthony's Head. I can literally see the weather coming in. I never thought I would end up painting clouds - but I am going with it."
You can view Nicola's work in the gallery from 10th February, 2023.