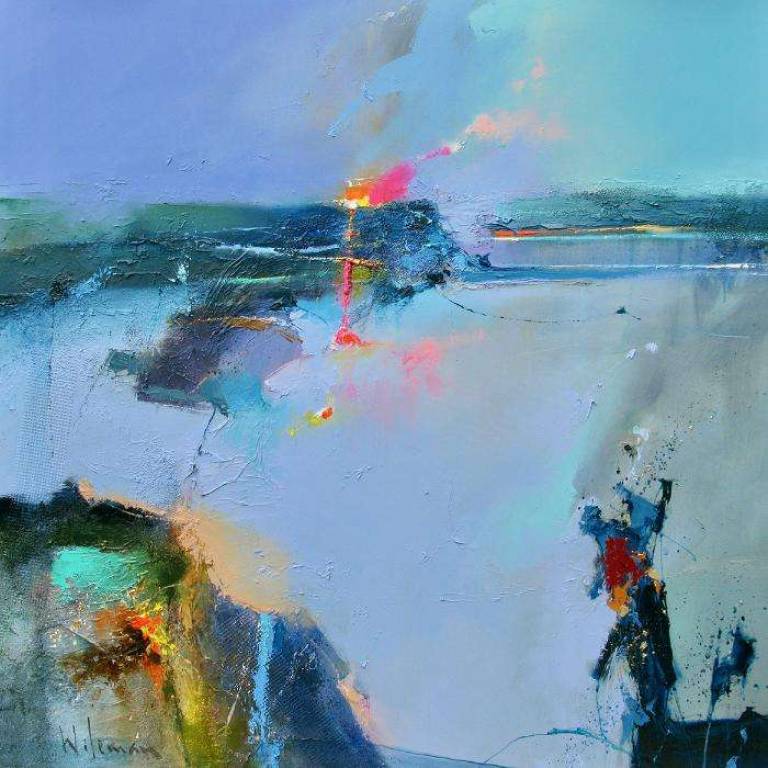 Peter Wileman FROI RSMA FRSA is one of the UK's most exciting contemporary oil painters. His work is well-known both in the UK and internationally for its exceptional colours, light and vitality. As Peter says, his work is an emotional response to the landscape. Peter is the former President and a Fellow of the Royal Institute of Oil Painters, a Member of the Royal Society of Marine Artists, the East Anglian Group of Marine Artists and a Fellow of the Royal Society of Arts. He has worked in the field of art and design for over forty years. Peter's style is bold and vigorous, both in the use of colour and handling of paint, as he explores the effect of light on his subject. Seeking atmosphere through light and colour, he works in varying degrees of abstraction. Norfolk is known for its light and space and for that reason, it's one of his favourite counties for painting.
Peter was born in 1946 in Middlesex. On leaving school he went straight into his first job as a studio junior, where his innate artistic talent was recognized. Here he spent five years studying lettering and design – his first artistic training – which gave him a solid grounding in colour awareness and formal structure. Peter then moved on to become art editor on a number of magazines, until finally he tired of the rat-race and set himself up as a freelance artist.  Working freelance gave Peter the opportunity to concentrate on his painting, producing a substantial body of highly expressive work. His large-scale compositions have a painterly quality derived from the apparent vigour of the brushstrokes and the impression of spontaneous creativity, which make them both dramatic and uplifting.
Peter's work has been recognized with various awards including the Frank Herring award at the Mall Galleries in London and the Cornellisen Prize for Outstanding Work 2002. Over the years he has exhibited regularly at a number of prestigious art venues including the Royal Society of Marine Artists, the New England Art Club and the Royal Institute of Oil Painters of which he is an elected member.
Publications: Painting Light In Oils, Batsford 2011, Townhouse DVD: Inspirational Oil Landscapes, Peter Wileman