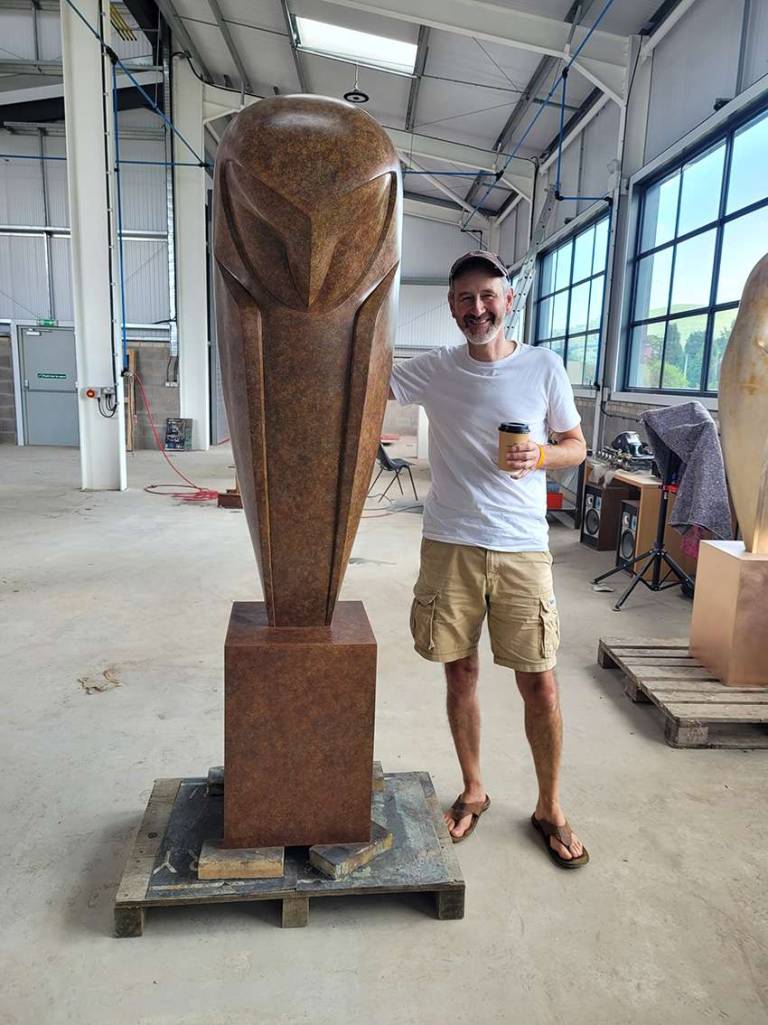 Anthony has worked hard to achieve the well-earned title as one of the UK's leading sculptors. Although his distinctive designs concentrate on the bird form, he is loath to describe himself as a 'bird sculptor'.  It's more their sculptural shape, elegance and movement that intrigues Anthony.  This eye-catching range, often dipping into the semi-abstract, pushes and accentuates the strong, clean lines he favours. Anthony is happy working in both ceramic and bronze.
Anthony Theakston's work is widely acclaimed and collected in his home country, the UK, and is increasingly in demand worldwide. The British Council, the Ashmolean Museum in Oxford and the Fitzwilliam Museum in Cambridge, among others, own his work. His work is recognized by many as the antiques of the future.
Anthony studied Ceramic Design at both Cardiff and Bristol (M.A. & Ist class honours), and has also lectured at Camberwell College of Arts and Crafts and many other institutions.  Anthony's work has appeared in several books, including Time for Tea and Ceramic Sculpture.
Anthony lives in Lincolnshire with his wife, Nicola Theakston (an internationally renowned wildlife sculptor).