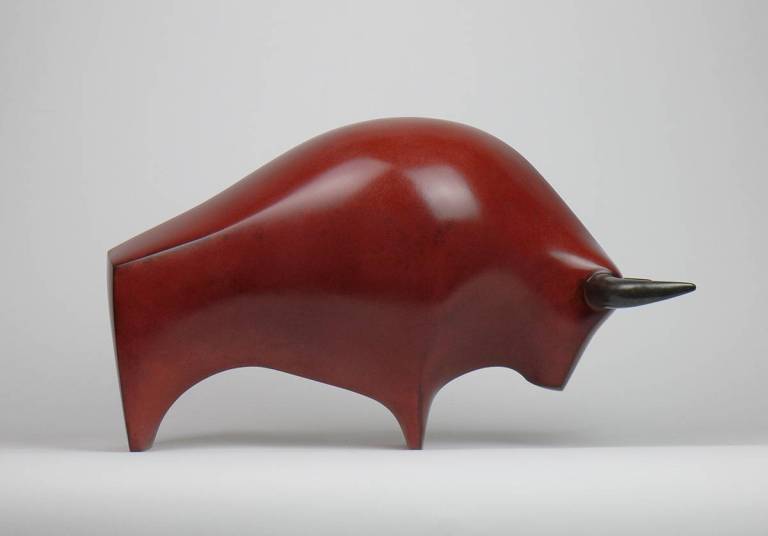 "Simplicity is not an end in art, but we usually arrive at simplicity as we approach the true sense of things." - Brancusi
Stephen's eyecatching and exciting sculptures focus on the essence of the creature; excess information is stripped away and the shapes are honed down and simplified creating a pure smooth skin in order to observe form and space with the utmost clarity.  This economy of means gives the work a timelessness and permanence, and under their silent outer appearance, they nurture an aspiration to universal form.
"21st century software running on a 10,000 year old hard drive."
There is a stillness and solidity to these iconic sculptures with no dramatic or violent movement.  Instead they employ subtle curves, rounded forms and the interaction of different planes and sweeping lines to create a gentle movement and grace.  As with the art of prehistory the work takes imaginative liberties with animal form, exaggerating and eliminating features, giving a timeless mythic quality.
Originally from the Dorset coast, Stephen completed a degree in Fine Art, Sculpture at Southhampton and now lives with his family in rural Mid Wales where he creates bronze sculptures from his studio in the Tanat Valley. These works have a timeless quality, partly influenced by ancient art and artifacts as well as containing more contemporary references they attempt to make connections between our ancient neurological wiring and our modern existence.