Prints
Koi Prints by Rachel Lockwood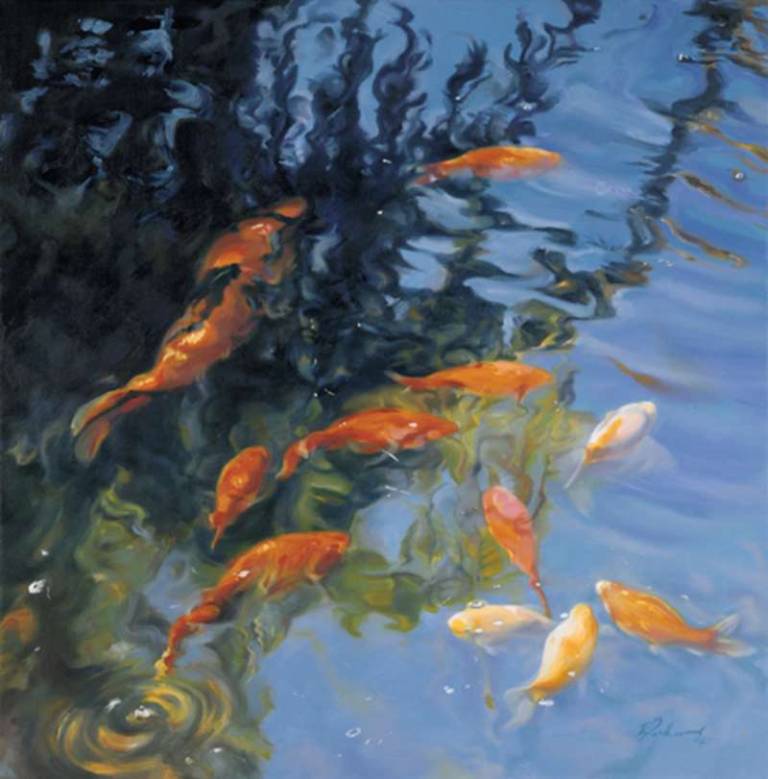 These beautiful koi paintings were created by Rachel Lockwood over 15 years ago and although they're painted in a style Rachel no longer works in, we couldn't resist making a limited print run of these stunning oil paintings. 
Nowadays, Rachel's work concentrates much more on the essence and form of the environment and the creatures that exist within it. Although her styles are drastically different, they still possess the knowledge and understanding of how animals move, how light hits water and creatures become one with their surroundings.
Rachel's lifelong passion for nature and art has led her through numerous areas of study. She attended the Psalter Lane Art School in Sheffield, then on to Hornsey College of Art, now Middlesex University, to study scientific illustration, which included zoological and medical illustration. During this time, Rachel spent months studying animal movement in London Zoo; where most of us would find frozen peas in the freezer, in Rachel's would often include animal parts, such as a tiger's head etc. After a successful career painting in London, Rachel spent some time traveling and living abroad before moving to and settling in North Norfolk. 
Please contact the gallery or visit our sister company Red Hare Publishing to purchase a copy.  A collection of Rachel's work has been published in a book called North Norfolk, A Painted Landscape, also available through Red Hare Publishing Ltd. In this book, Rachel's diarised text takes you on a journey along the coast, visiting her favourite painting locations for more information.
Please note, price shown is for unframed prints (unless otherwise stated in the description).